We Treat Your Home Like Our Own
Repipe Solutions Inc in League City, Texas, is a repiping company providing modern solutions, partnered with new technologies, to give you a better home. As a company that's dedicated to offering you only the best quality, we only use Class A Uponor PEX for our installations and have our team of repiping specialists composed of Uponor certified installers handle the work.
Unlike other repipe companies, Repipe Solutions Inc gives you the best of both worlds when it comes to our service - high-quality standards and affordable pricing.
About Repiping Solutions
Repiping Solutions is a family-owned business. As a repipe company and as your neighbor, we envision ourselves to be your go-to for your repipe concerns. This is why our mission is to continuously provide those of you in the greater League City, Texas community with high-quality repiping services and solutions that can make you a better home.
Affordable pricing
Repipe Specialists
Fast service
Lifetime Warranty
Quality Materials
Different homes have different repipe problems. Among the most common issues we've encountered are the following:
·Pin hole leaks
·Poor water pressure
·Noisy pipes
·Pipe corrosion
·High water bills
·Orange rust water
Here at Repipe Solutions Inc, we seek to address these home problems that those of you in our League City, Texas community may or may have encountered. How? We pinpoint the root cause. For example, your problem is that your water has become unsafe to drink and thus, pose a threat to your health. As repiping specialists, we can say oftentimes the cause lies in the lead pipes installed in your home.
You may also have issues when it comes to visibly corroded pipes. In our perspective as repiping specialists, the root cause of this are the galvanized steel pipes installed in your home or simply the pipe's old age. However, we don't just guess. We back up our hypothesis by doing a thorough examination of your home. This way, we can confirm the cause and address it with the right repiping solution. In this way, you won't waste your money constantly paying for repiping services or repairs.
Benefits of Working with our Expert Plumbers
We Offer Affordable Pricing
Repiping obviously costs you money so you want to make sure that you get what you pay for. Repipe Solutions provides you with affordable repipe costs without skimping out on the quality of materials we use, as well as the quality of service we offer. Don't believe us? We'll let you see for yourself. Until we're finished and you're satisfied with our work, you won't have to pay us a dime. That's how confident we are at Repiping Solutions in League City, Texas.
We are Repiping Specialists
At Repipe Solutions Inc in League City, Texas we seek to provide you with high-quality repiping services. In order to that, we rely on our team of repiping specialists. As repiping specialists, they have been acknowledged as certified Uponor installers. But apart from that, our repiping specialists can get the job done seamlessly and efficiently, no matter the size, shape, or how complex problem.
Unlike those in other repipe companies, our repiping specialists will not make any recommendations without first checking your property. We are going to check for signs that indicate that your home needs repiping. We will also go over past repiping installations to see the previous problem, check the materials they used, and inspect what system layout they did. These may be an unnecessary process for most repipe companies but here at Repipe Solutions in League City, Texas, we hold importance to details. After all, details are what makes effective and long-lasting solutions.
We Use High-Quality Materials
For your repiping installations, Repipe Solutions Inc in League City, Texas exists to make use of only the best repiping materials for you. One of which, is Uponor's Class A PEX. Uponor PEX is a durable, versatile, high-density plastic which is quickly becoming America's favorite repipe material. PEX repipes require fewer fittings and less labor to install than rigid metal pipes. Because we use the highest quality PEX on the market, our PEX pipes will not corrode, scale, freeze or develop pinhole leaks.
How to Book Our Services at Repipe Solutions in League City, Texas
Make an Appointment: Get in touch with us through our website to book an appointment. You can also give us a call. Our phone lines are open 24/7 to accommodate you.
Consultation: After making your appointment, a repiping specialist will call you and either schedule a on-site estimate or give you a over the phone estimate that will never change.
Servicing: The day of the appointment a technician will give you a call 1 hour before they arrive. The estimate process takes about 20-30 minutes and all estimates cost no money at all.
Why Choose Repipe Solutions Inc?
Typically, it takes 1 – 2 days depending on the size of the home. For us at Repipe Solutions in League City, Texas, we constantly take into consideration your house layout before the estimation of time frame and costs. The house might be a multi-level home that has a basement, pipes running through the walls, etc. All these factors indicate how much time it will take to repipe a house.
What Does Repiping Cover?
All new piping through out the home ( pressurized water lines )
Installing new hose connections
Installing new supply PEX water lines
Installing new PEX water heater pipe connection
Installing new main shut off to your home's water heater
Installing new valves under sinks and toilets
Rebuilding the main water shut off before water enters the home
Drywall, texture, and paint is included
True life-time transferable warranty
Repipe Solutions Inc in Bellaire, Texas offers services like fixing individual piping problems and whole-house repiping. We make it easy and stress-free with our long-lasting and guaranteed to work solutions, drywall patching, affordable pricing and lifetime warranty for parts.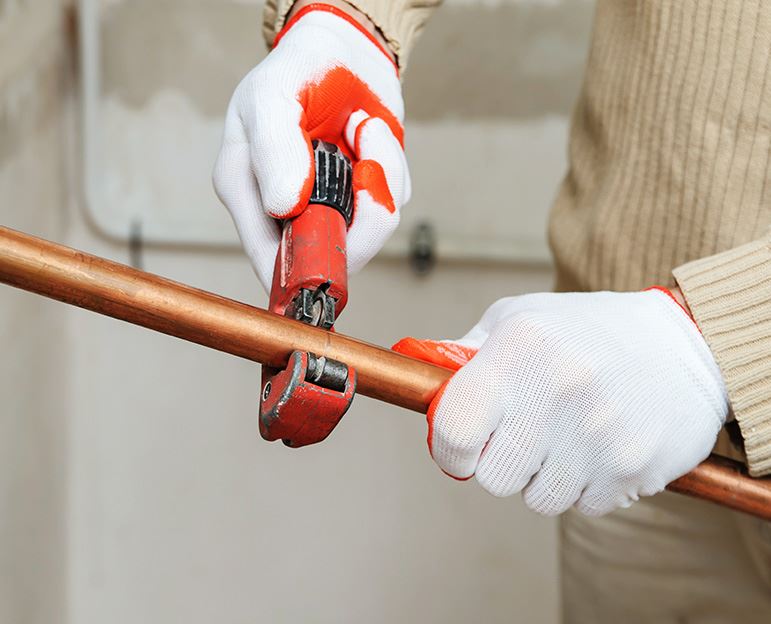 Repiping a house involves cutting small holes in walls, under sinks, and behind showers. If we have to cut into tile or wood we will let the you know beforehand. At Repipe Solutions Inc, we have tools to minimize dust. We also only make small cuts in walls to disconnect and remove old pipes so as to avoid damage. After the new pipes are installed, we will patch up the drywall and repaint it to restore your home in its mint condition.
What Are the Benefits of Repiping?
Higher Quality Water: If your house's plumbing system is not according to standard, neither is the quality of your water. Corroded or clogged pipes allow all kinds of materials and bacteria to get into your water, making it discolored and smell and taste bad, taste bad. Repipe Solutions Inc in League City can improve the quality of your water and eliminate the potential health risks by replacing old and outdated pipes.
Better Water Pressure: Pipe corrosion, mineral build-up, leaks, and damage can lead to water pressure problems. You might have high water pressure that puts too much stress on your pipes and cause more damage or low water pressure making it hard to take a good shower and wash your clothes or dishes. We can ensure you get the right water pressure for your comfort and the durability of your system.
Lower Your Bills: If you have older or corroded pipes in your water heater or your pipes are leaking, this can cause an increase in your electric bills. Replacing your pipes can significantly decrease your monthly cost. Even minor changes can save a lot of money in the long run. What save depends on how severe the piping problems were. The bigger the problems, the more you were probably spending on electricity and water, and the bigger the difference will be with new pipes.
Never Worry About Rust: Old pipes with rust will leak into your water supply. This is hazardous to your health and home. Avoid any rust concerns by repiping your house and appreciate the benefits of better quality drinking water.
Improve your home value: Pipes last around 25 to 80 years. Even if your pipes still have some life left in them, there are several reasons why you might want to replace. For instance, if you're selling your home, you can increase its value by having a new pipe system. This is a great asset that can attract potential buyers since they won't have to allot a budget for repiping in the near future.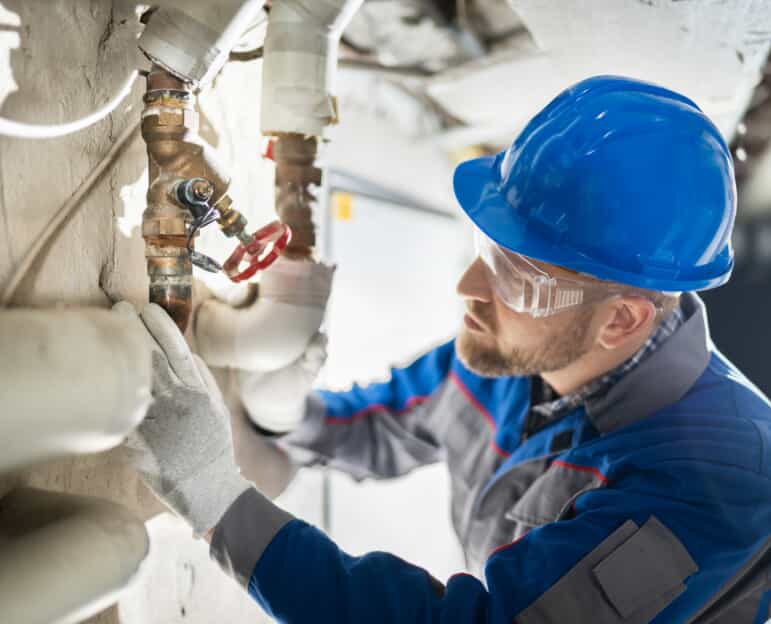 Have a Question?
Our team is happy to answer questions about our services, hours or areas we serve. Contact us today!