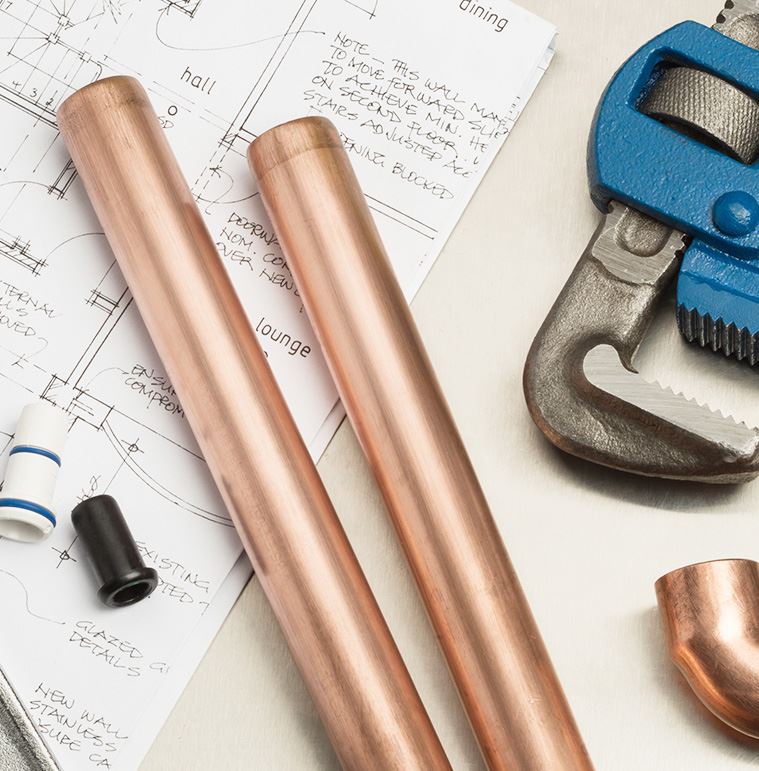 About Repipe Solutions Inc.
At Repipe Solutions, our expert team is know for our exceptional customer service and our commitment to integrity. We stand by our word and always work with honesty and fairness in all of our interactions with customers. Our team of fully trained and skilled repiping specialists is dedicated to providing high-quality repiping services using the best materials and techniques. We offer competitive prices and flexible financing options, and we stand behind our work with a 100% satisfaction guarantee. Choose Repipe Solutions for exceptional customer service and integrity in repipe services.
Why Repipe with Uponor Pex
Uponor PEX is a modern piping material that is becoming increasingly popular for use in residential and commercial buildings, including whole house repipes. It offers a number of advantages over traditional piping materials, such as copper, PVC, and CPVC, making it a superior choice in many applications.
Here are some of the key selling points of Uponor PEX and why it is the best pipe for whole house repipes:
Uponor PEX is more durable and reliable: Uponor PEX is resistant to corrosion, rust, and other forms of damage, which can increase its longevity and reduce the risk of leaks and other plumbing problems. This makes it an ideal choice for whole house repipes, where the goal is to replace old and damaged pipes with new, high-quality piping materials.
Uponor PEX is more flexible: Uponor PEX is a flexible piping material, which makes it easier to install and can help to reduce the need for fittings and connections. This can save time and labor during the repiping process, which can help to make the project more cost-effective.
Uponor PEX is resistant to freezing: Uponor PEX is able to maintain its performance in cold weather and is resistant to freezing. This is an important consideration for whole house repipes, as pipes can be exposed to freezing temperatures during the winter.
Uponor PEX is more energy-efficient: Uponor PEX is a good conductor of heat, which can help to improve the efficiency of heating systems. This can save energy and reduce heating costs, which can help to offset the initial investment in a whole house repipe.
Overall, Uponor PEX is the best pipe for whole house repipes due to its durability, reliability, flexibility, resistance to freezing, and energy-efficiency. It is a superior piping material compared to copper, PVC, and CPVC, and can provide many benefits for homeowners who choose to repipe their homes with Uponor PEX.
Does Repipe Solutions include drywall repair and paint?
Repipe Solutions includes drywall repair and paint as part of their repipe project services. This means that any damage to the drywall caused during the repipe process will be repaired and the affected areas will be repainted to match the existing wall color. Customers can expect a seamless and professional finish to their repipe project with the inclusion of drywall repair and paint.
How long does the repipe process take?
The repipe process typically takes one day for a single story house and two days for a two story house. This timeline can vary depending on the specific needs of each individual project and the complexity of the plumbing system. Repipe Solutions will provide a detailed timeline and schedule for each project to ensure that customers have a clear understanding of the expected duration of the work.
Do we have to leave the house or get a hotel during the repipe process?
Our repipe specialists are dedicated to working around the needs of our customers and will do everything possible to minimize disruption to their daily routine. During the repipe process, customers are not required to leave their home and will only be without water for a short period of time, typically between 5-6 hours. We make every effort to have water restored to the customer's home before the end of the work day. Our team is committed to providing excellent customer service and ensuring that the repipe process is as convenient and hassle-free as possible for our clients.
What is the average price for a whole house repipe?
The average price for a whole house repipe is typically between $4,000 and $15,000. This price can vary depending on the specific needs of each project and the complexity of the plumbing system. At Repipe Solutions, we do not alter our pricing based on the location of the home and instead base our pricing on the number of fixtures in the home. This allows us to offer fair and consistent pricing to all of our customers, regardless of where they are located. Our team will provide a detailed estimate for each project, outlining all of the work that will be completed and the associated costs.
Uponor Pex A Vs Copper
Copper is a durable and corrosion-resistant material commonly used in plumbing systems, but it is prone to bursting in colder weather. In areas with freezing temperatures, Uponor PEX A is a popular alternative due to its ability to withstand extreme cold and its overall durability and reliability. Not only is Uponor PEX A resistant to bursting in cold weather, but it also comes with a lifetime warranty when used in a repipe project. This provides added peace of mind and protection for homeowners, knowing that they have a reliable and long-lasting plumbing system backed by a manufacturer's warranty.
There are several signs that may indicate that it is time to consider repiping your house, including:
Orange or rusty water
Low water pressure
Pinhole leaks in galvanized pipes
Clogged fixtures
Have a Question?
Our team is happy to answer questions about our services, hours or areas we serve. Contact us today!